BRUSH STROKES OF LOCAL BEAUTY: CELEBRATE MISSOURI WITH A FREE ART PRINT!
LIMITED TIME OFFER.
1. Choose your FREE 5x7 Print from the 3 options in the Special Midwest Places series.
2. Only pay a small shipping & handling fee to make sure your print gets to you safely.
3. Get your art print delivered right to your door
4. FREE bonus - access to my collector group and sales

5. FREE bonus - hand signed!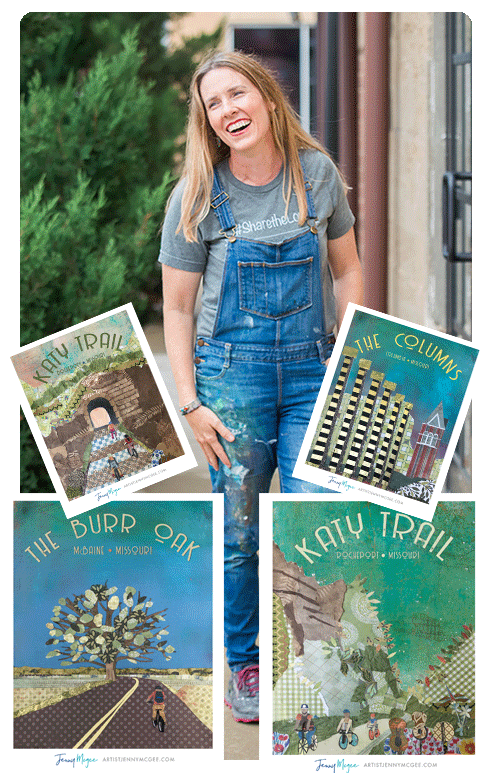 Hi, I'm Jenny McGee.
And I want you to have a free print!
"Jenny is an extremely talented and compassionate artist who's work is always authentic and personal. I have purchased many pieces over the years and each one is incredibly special and also holds up over time. Having her do a commission is like seeing an internal dream or quiet hope come to life!"
"Jenny has a way of drawing people in and making them feel completely comfortable. Her art is a combination of her loving spirit and the clients lives. She can somehow make the perfect balance of beautiful art to hang in your home, with meaningful, thoughtful touches."
— Wendi
"Her art piece will be in our family for generations to come.
Absolutely incredible artist! Highly recommend. "
— Carrie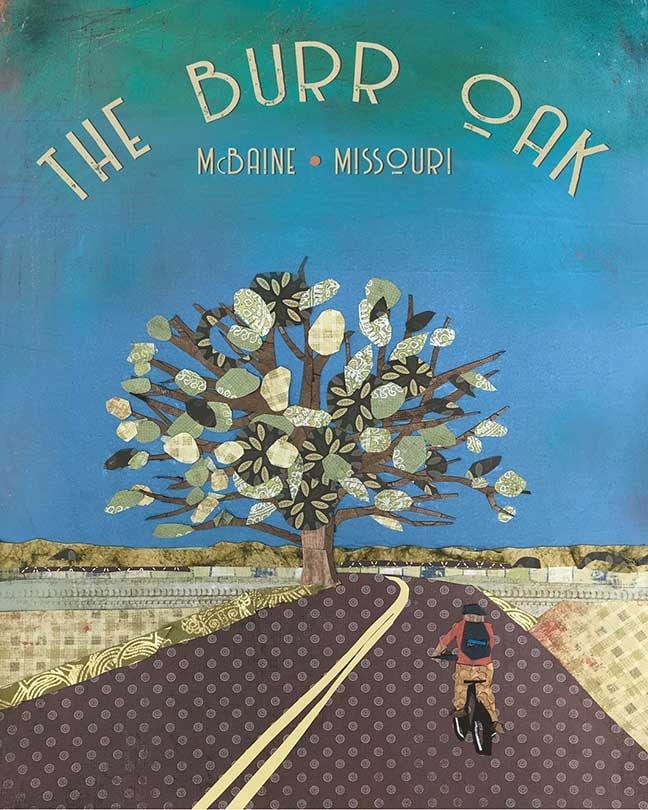 THE BURR OAK PRINT 5x7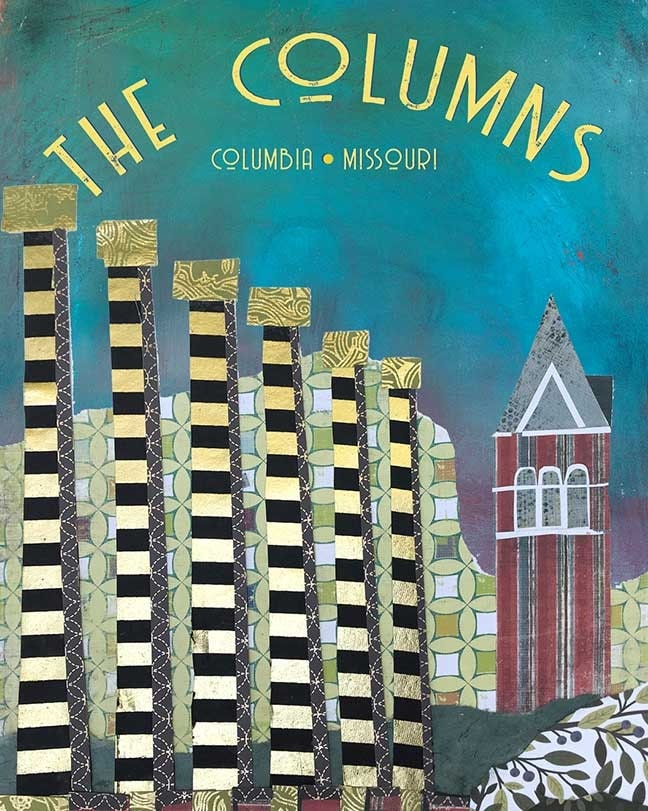 THE COLUMNS PRINT 5x7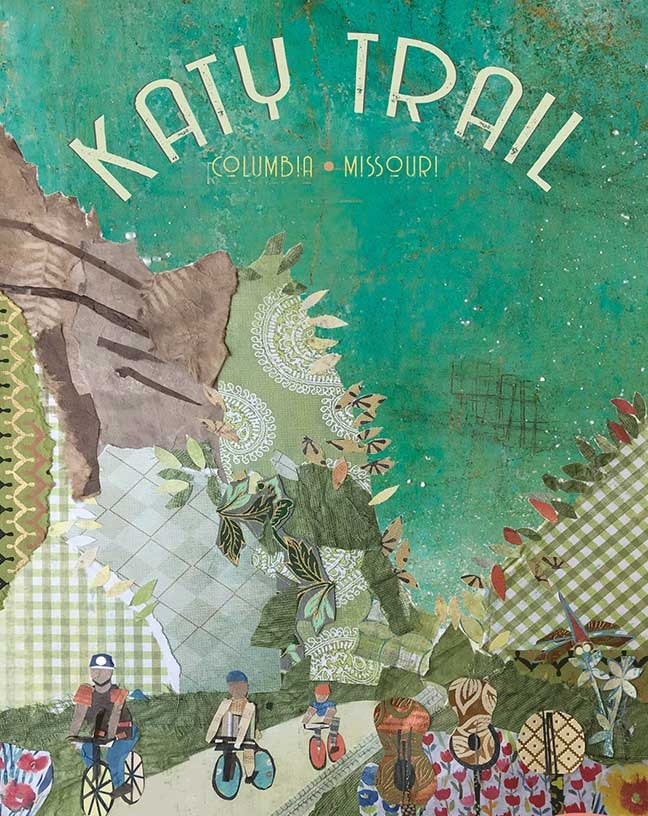 KATY TRAIL PRINT 5x7
MY INSPIRATION
I'm all about bringing a touch of magic to the places and faces that make the Midwest feel like home.

You know those spots that hold a piece of your heart? The cozy café where you've shared countless chats, the town square that's seen generations of laughter, or that park bench where you've pondered life's mysteries? That's what I'm all about capturing.
It all starts with a global hunt for the most unique papers. I'm talking about textures, colors, and stories from all over the world. Then, armed with scissors and a vision, I piece together each collage like a puzzle, giving life to those treasured locations.
But it doesn't stop there. I add a splash of my own magic by blending my abstract paintings into the sky area of the collage. Each piece holds memories, stories, and feelings that turn a simple place into a piece of your history.
I hope you find your favorite!
I have been a full-time artist for about 20 years. Over this time I have been able to give away hundreds of prints. It is one of my favorite ways of giving back and spreading the word about my art.

By offering these prints, I get to connect with more people, extending my reach and making art a part of your space.
Plus, who knows, maybe you'll remember me when you're looking for an original painting!
My goal? Making beautiful art accessible to everyone, regardless of budget. Let's connect through art – it's all about touching lives and filling spaces with creativity.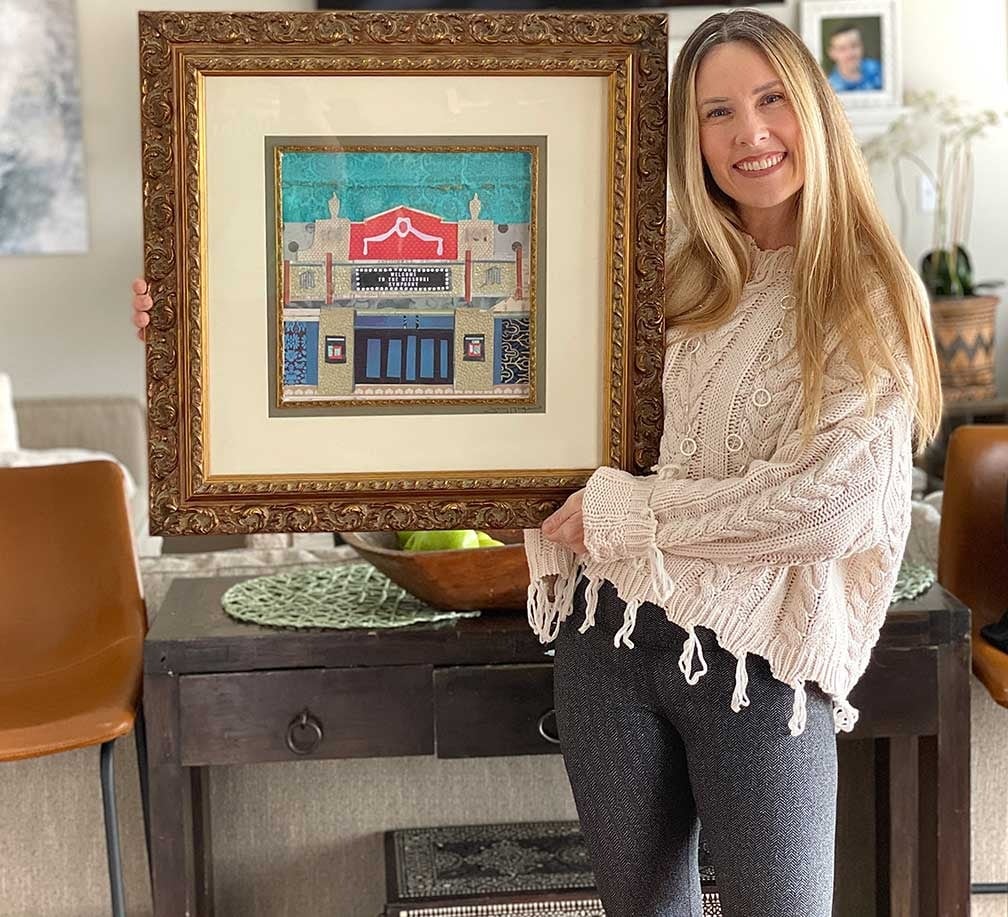 Scroll down to see your choices
Choose your fav print (1 per person)
Fill out the form and your address on the next page.
Pay just 5.99 for shipping
Your new piece of art will arrive in 15 business days
I can't wait to give you your new art!
YOU WILL BE GLAD TO KNOW...I HAVE THE BEST GUARANTEE EVER.
LOVE IT! I'm committed to your satisfaction. If you're not absolutely thrilled with what you receive, I'll refund your shipping and handling fees, and you can still keep the print – or share it with someone you care about.
DON'T LOVE IT? If you're not happy, contact me via your receipt for a full refund – though that's been never! This is a true risk-free offer, a heartfelt gift from my art.

My hope is you'll love your piece, starting a lasting connection.
Choose your favorite 5x7" art print from one of the options (Shown below
Printed on thick, high-quality card stock
The option to upgrade the size of your art print
Limited-time discount only available while supplies last!
100% Risk-free money-back guarantee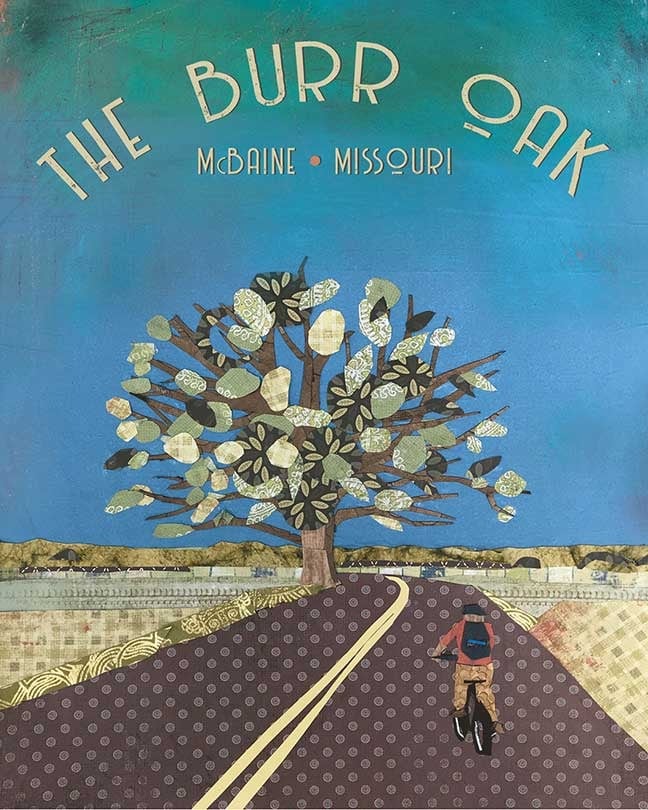 *Just pay $5.90 US shipping & handling fee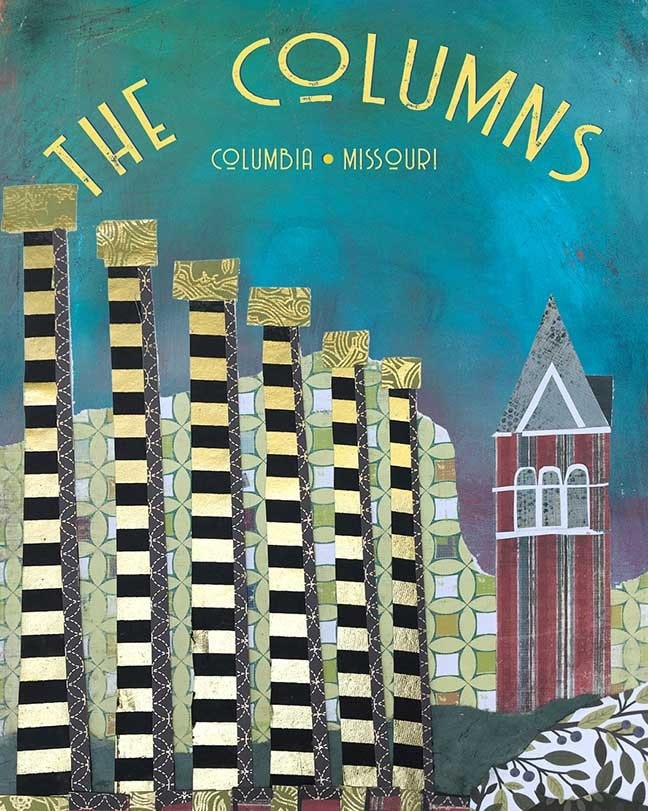 *Just pay $5.90 US shipping & handling fee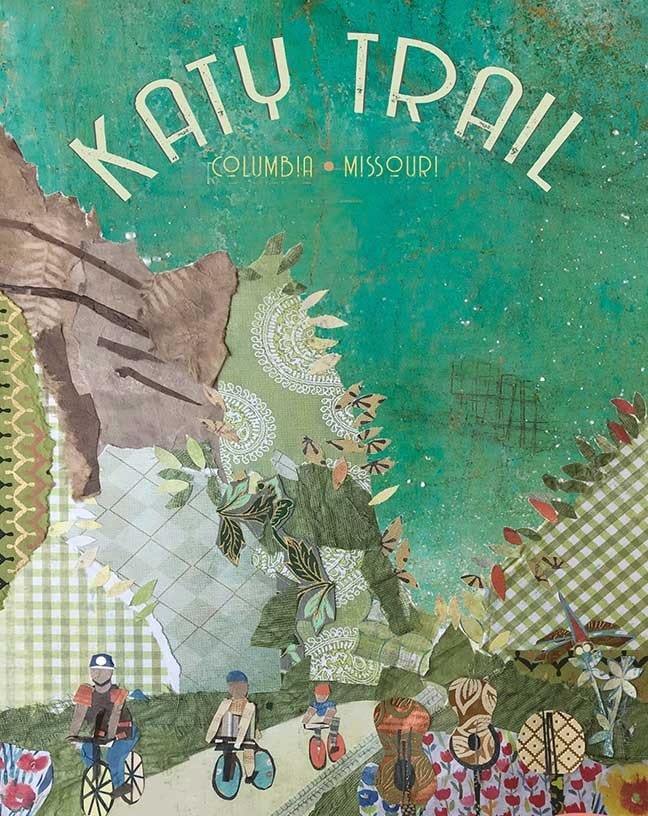 *Just pay $5.90 US shipping & handling fee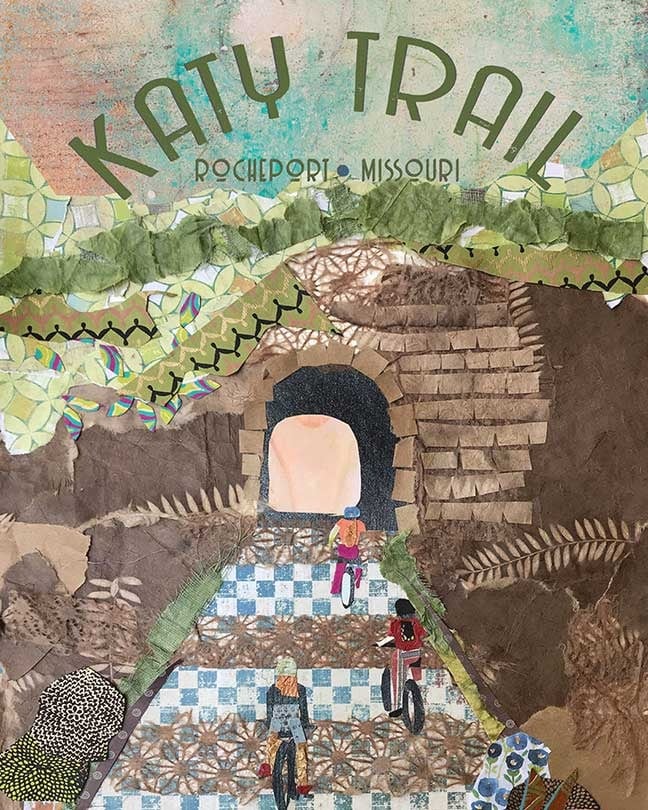 Would you like to add the Katy Trail Tunnel?
Select your free print and head to the checkout. Don't miss the chance to upgrade with an exclusive limited edition Katy Trail Tunnel print, Only available through this offer.